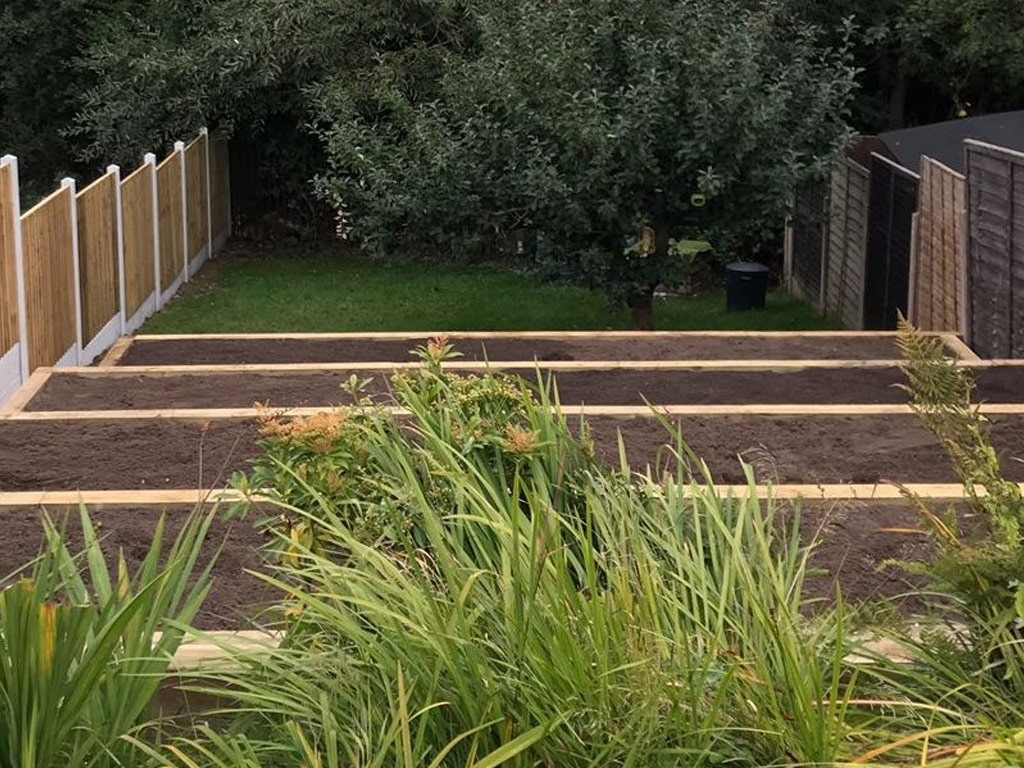 Steep Garden Solutions in Stone
A sloped or steep garden can make space unusable if not landscaped correctly. In this regard, we designed a beautiful garden in Stone to make the space usable.
We transformed our client's garden to make it a usable space which was not only practical but also aesthetically pleasing. We used sleeper walls to retain the ground, creating six different levels to be planted up to create a beautiful space.
As you can see from the picture, we created different levels within the garden with steps to the right-hand side to enable our client to access the different levels of the garden. The client had seen images of a previous garden with raised beds and sent this to us as an example of what they would like doing. They asked for us to make their garden level so they would have usable space. We backfilled the sleeper beds with soil so that the client could plant up the area in the following spring/summer.
Initially, a site visit was completed with the client to outline their requirements and measure the garden. From this point, our qualified team was able to compile a detailed quotation and produce a 3D CAD design. Doing this gave the client an excellent idea of how their landscaping would be carried out and completed and the costs involved. The CAD drawing gave the client a visual representation of how the garden would look.
We used wooden railway sleepers to create the retaining walls in the garden. We opted for a sleeper wall instead of a brick wall to keep the costs down. Although a brick wall would last longer, sleeper walls still have a life expectancy of over ten years.
We then used gravel to fill the steps and the lower level, giving it a clean finish. Using the gravel on the steps and lower level gave a consistent feel to the garden.
Planting up the beds
We recommended that the client plant up their borders with a mixture of shrubs, perennials,, and herbaceous plants to give colour and interest all year round. We filled the borders with high-quality topsoil, so once the plants are in, it will give them the best start at life.
Contact us
Do you have a garden that is steep or sloped which needs landscaping? Contact us today for a quotation to see how we can make the most of the space in your garden.