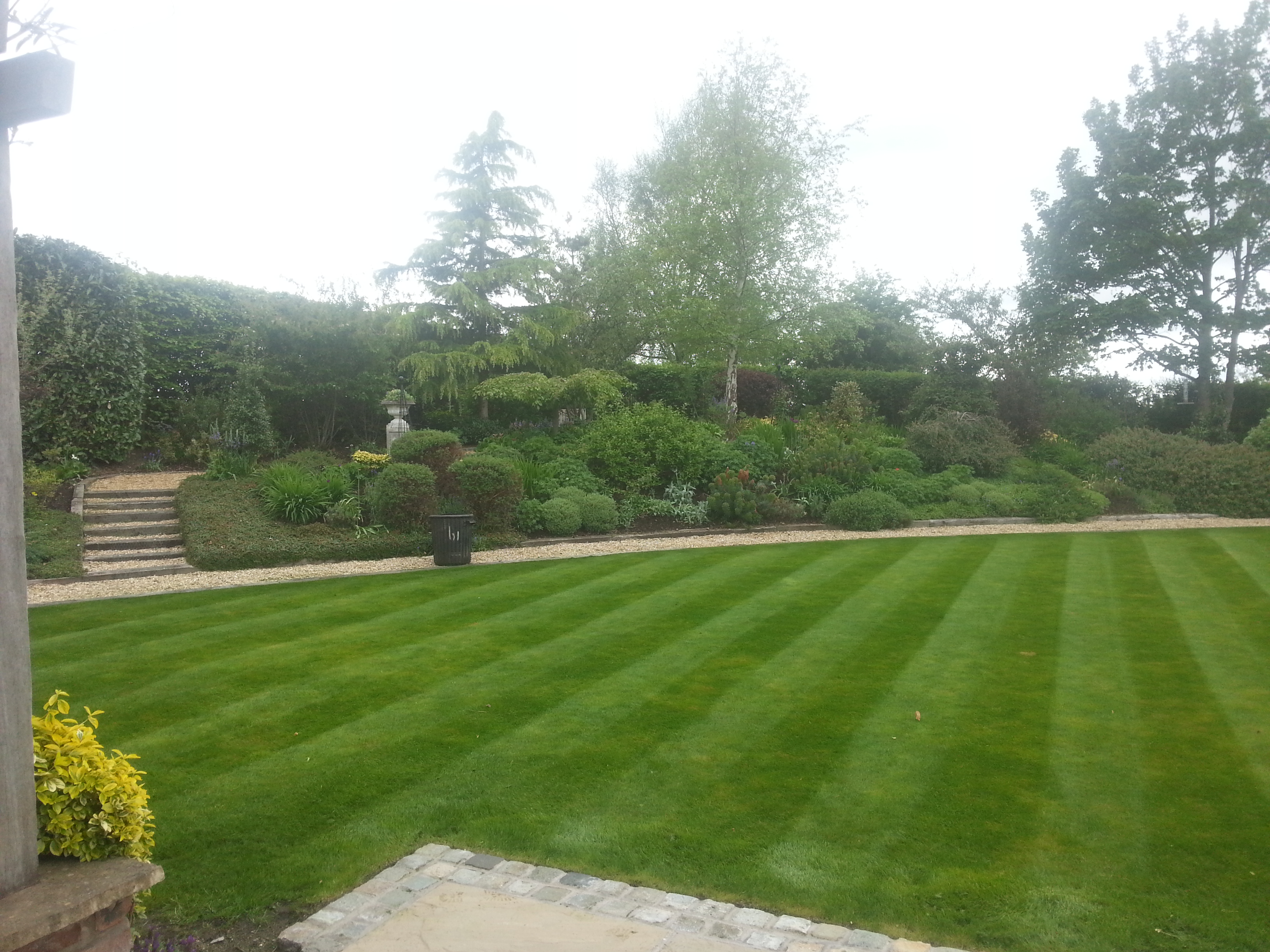 It has certainly got colder this week and the Blue Iris Landscapes team have started to put on that extra layer of clothing to keep

them warm when visiting our clients. We have also been visiting a lot of our regular annual customers who require hedge cutting and general tidy-ups during the autumn. Each year the men leave the clients gardens looking fantastic after every visit and this is why they come back for more each year!
Our whole business is based on quality of service and quality of product we deliver and our regular clients know that they are getting a top-quality job! In fact: 98% of our customers class us as 'Excellent' at what we do and then go on to refer us to their friends and as a result over 80% of our work is from referrals. We guarantee that you don't pay us until you're 100% happy with the work that we have carried out for you.
Top Tips for September
For the garden scholars amongst you, here are a few top tips for September to help you along your way:
Taller perennials, such as Asters, should be cut back in order to prevent them from snapping in the wind.

Top up those hanging baskets with water as this will keep them looking fantastic until the middle of autumn.

Applying an autumn feed and weed treatment will get your lawn ready for the winter months.
Plant Focus – "Purple Haze" – a variation of hardy Geranium can now be sowed outside in the garden and left-over the winter.
Even though you have had to add a layer to your outfit this week – there still lots of things to do in your garden as usual – a gardeners job is never done! Get in touch with us using the contact information on our contact page for more help and guidance in the garden this month. Happy gardening!