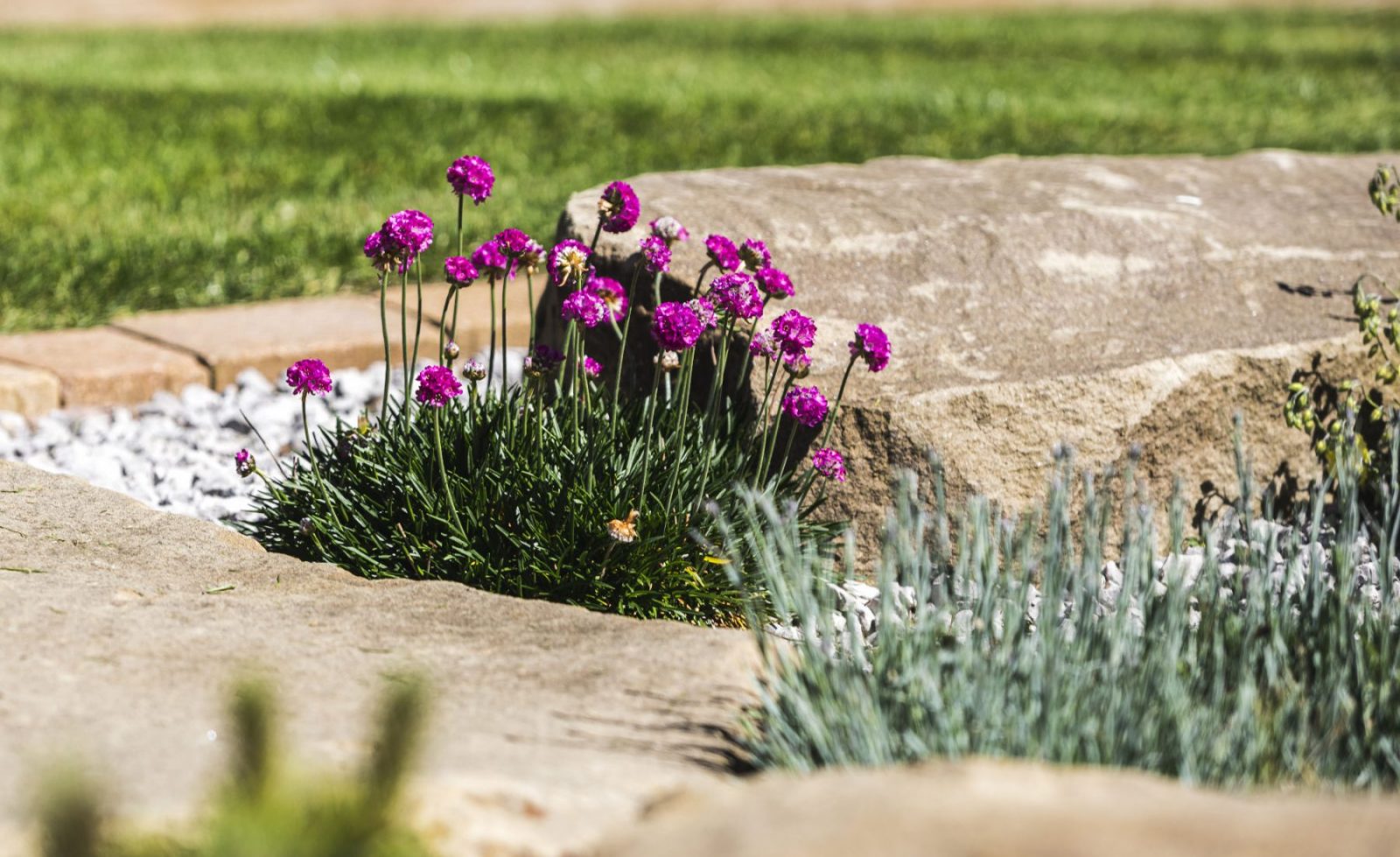 The best shrubs and perennials this spring – from one of our expert gardeners.
Jason Harker, one of our expert gardeners, offers his advice on which shrubs and perennials are best for your garden.
Due to the Covid-19 pandemic, many businesses have had to adapt their strategy to ensure their survival! Although Blue Iris Landscapes will have been established 25 years in September and have an excellent loyal client base, some of which we class as friends, we are no different. As a professional landscape gardening company, we had many of our landscaping projects put on hold by our clients, so we have had to diversify.
Part of our new offering has been to supply members of the public with the materials they may need if they are going to do their own project or fancy planting up their garden.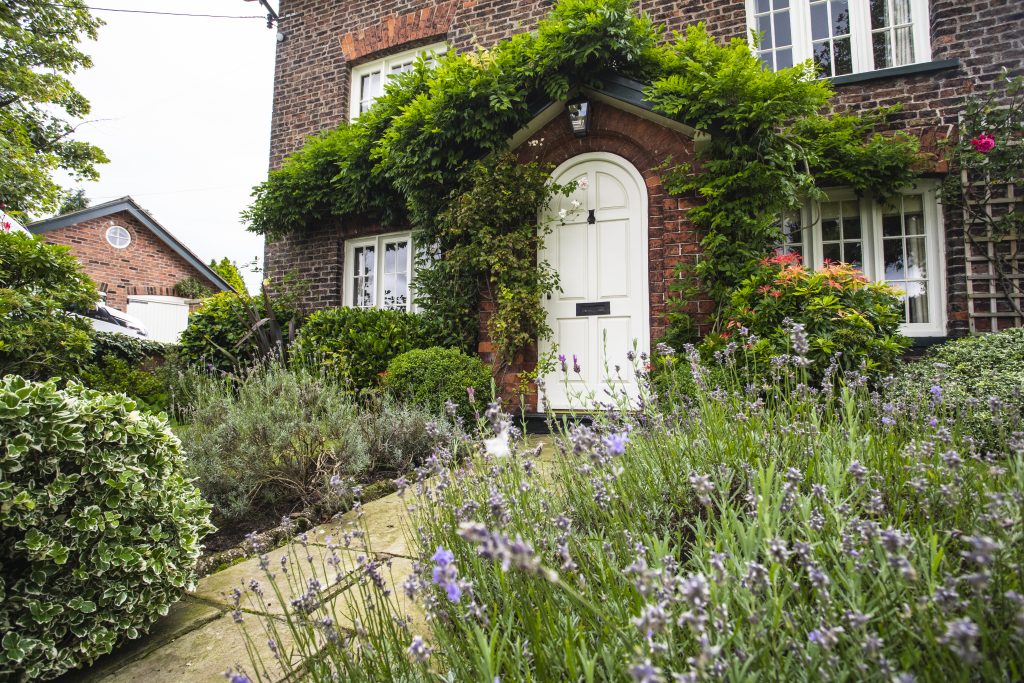 I know that where we are based in Barlaston many of the locals are very keen gardeners. There is also an excellent community spirit with the 'Open Gardens' event being fiercely competitive, which I think is great. It was lovely walking around all the various gardens last summer.
Over the lock-down we have seen a rise in people being interested in gardening. Building sleeper beds, growing vegetables and adding to their existing borders by planting a mixture of shrubs and perennials. Giving their gardens some extra colour and wow factor.
Because of this, I thought I would recommend my three-favourite perennial and shrubs for your garden. Of course, there are many more however, as a professional gardener, I feel that these particular plants will add a little something special to your garden.
Perennials
(Below – Echinops Bannaticus Blue)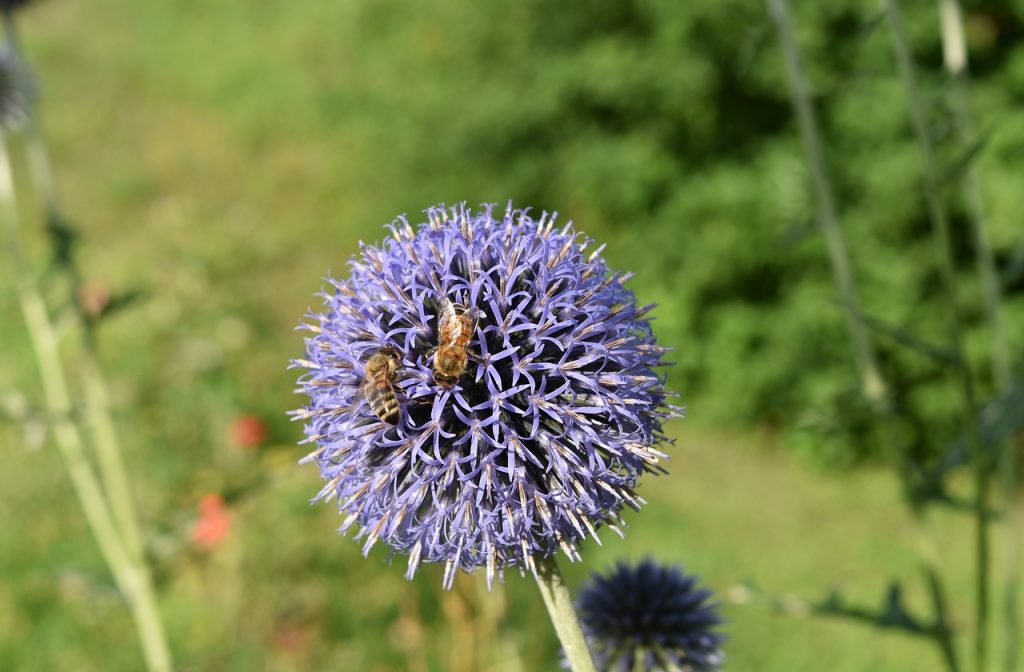 Lobelia cardinalis – this plant can grow up to 90cm tall and have a spread of 30 cm. It has very dark green leaves with fabulous striking red flowers. It quite likes damp conditions and looks spectacular within a herbaceous border.
Crocosmia 'Lucifer' – this corn-based perennial can grow up to 1.2m tall and, as its name suggests, has fabulous red flowers. This makes an ideal plant if you are planting as a small group of three or, if you have the space, as a large drift. The crocosmia is well worth the space and is not as invasive as the variety Crocosmia 'Montbretia'.
Echinops – there are a number of varieties. These thistles produce a steel blue spherical flower that looks amazing. Even as the plant dies back the flowers look great covered by frost. An absolute must if you are a flower arranger and the insects love them due to their high pollen.
Shrubs
Hamamelis mollis, also known as Witch Hazel – this plant flowers in very early spring, normally around February. It is deciduous so when it flowers it has no leaves, however the scent is divine. With delicate sulphur yellow flowers, it is an absolute must for a border. Ideally, it should be planted in a location that you will be able to benefit from the scent.
Hibiscus syriacus 'Hamabo' – this is a fantastic summer flowering shrub. With a large white flower with a red star like centre, it looks amazing! They like full sun and come in to leaf late, they will also need feeding to get the very best from them.
My final favourite is Syringa microphylla, the small leafed lilac. This shrub only grows to about 1.5m tall which makes it ideal for smaller gardens or for borders where space is limited. However, the scent of the flowers in April and May is beautiful and they look lovely covered with their purple flowers.
There are many plants to choose from and some do far better in certain conditions than others. If you would like any extra advice please do not hesitate to pick up the phone or drop us an email.
Jason Harker