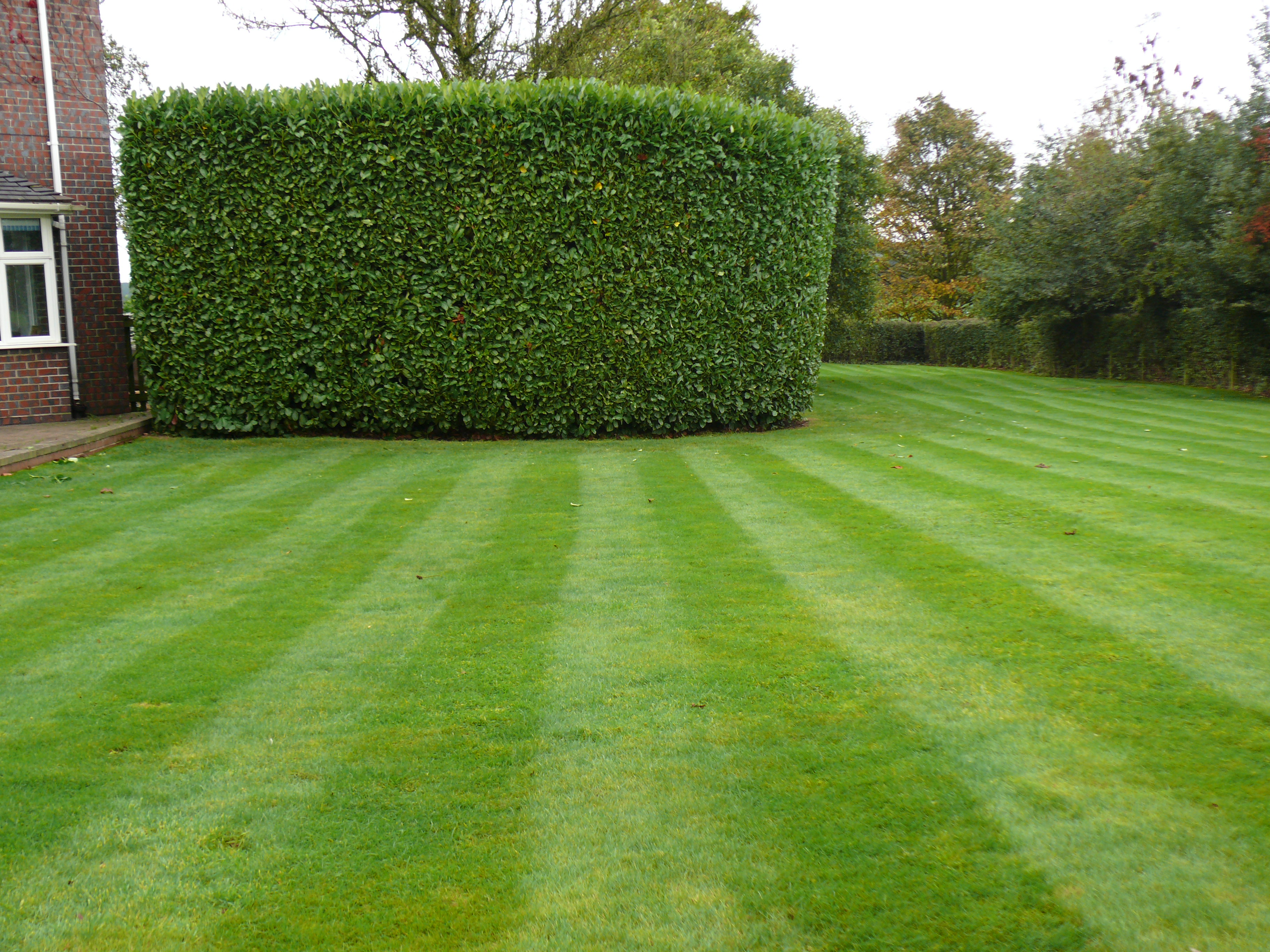 Hedge Cutting in Knutsford, Cheshire
Hedge cutting is just one of the garden maintenance jobs we carry out for our customers.We carry out a lot of hedge cutting in Knutsford, Cheshire and the surrounding areas. You can see from these pictures what a difference trimming a hedge can make to the overall neatness of a garden.
Hedge Cutting in Knutsford, Cheshire
This particular example is a beech hedge or Fagus sylvatica. The beginning of September is the ideal time to cut them as they will not grow again until March. This means that by pruning your hedges in September they will look as good for a whole six months! When cutting the side of the beech hedge, you should start at the bottom and work upwards. Re-trimming the side of the hedge will help to get it neat and flat with no leaves sticking out. Once the side has been cut you can then cut the top of the hedge. Bevelling the hedge cutters gives a better cut. Always ensure that your hedge cutters are sharp to achieve a clean, crisp cut.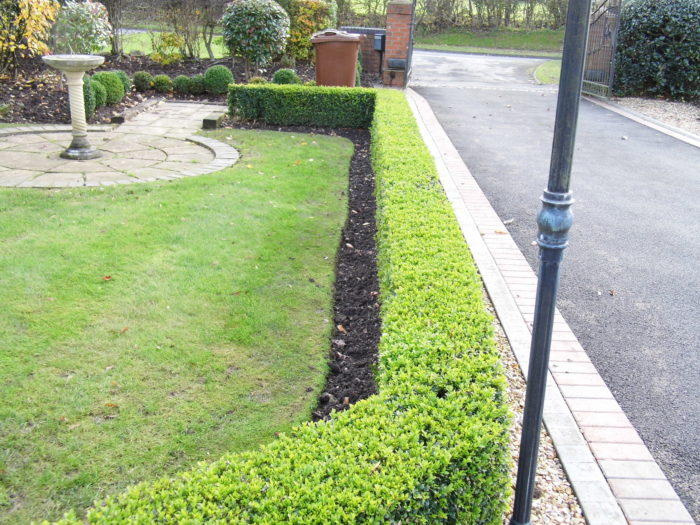 As you can see the hedge looks really neat and tidy. It will remain so until March next year when it will start growing again.
Your hedges can be cut as part of a regular maintenance schedule where we visit on a weekly or fortnightly basis. Alternatively, we can carry a one-off maintenance visit at the necessary times of year.
We cover the North Staffordshire and South Cheshire areas where we carry out all types of garden maintenance, including hedge cutting, mowing, pressure washing and landscaping work. If you require your hedge cutting in Knutsford, Cheshire, contact us today to arrange your site visit and quote.
Alternatively, why not message us on Facebook and keep up to date with all the latest news from Blue Iris.