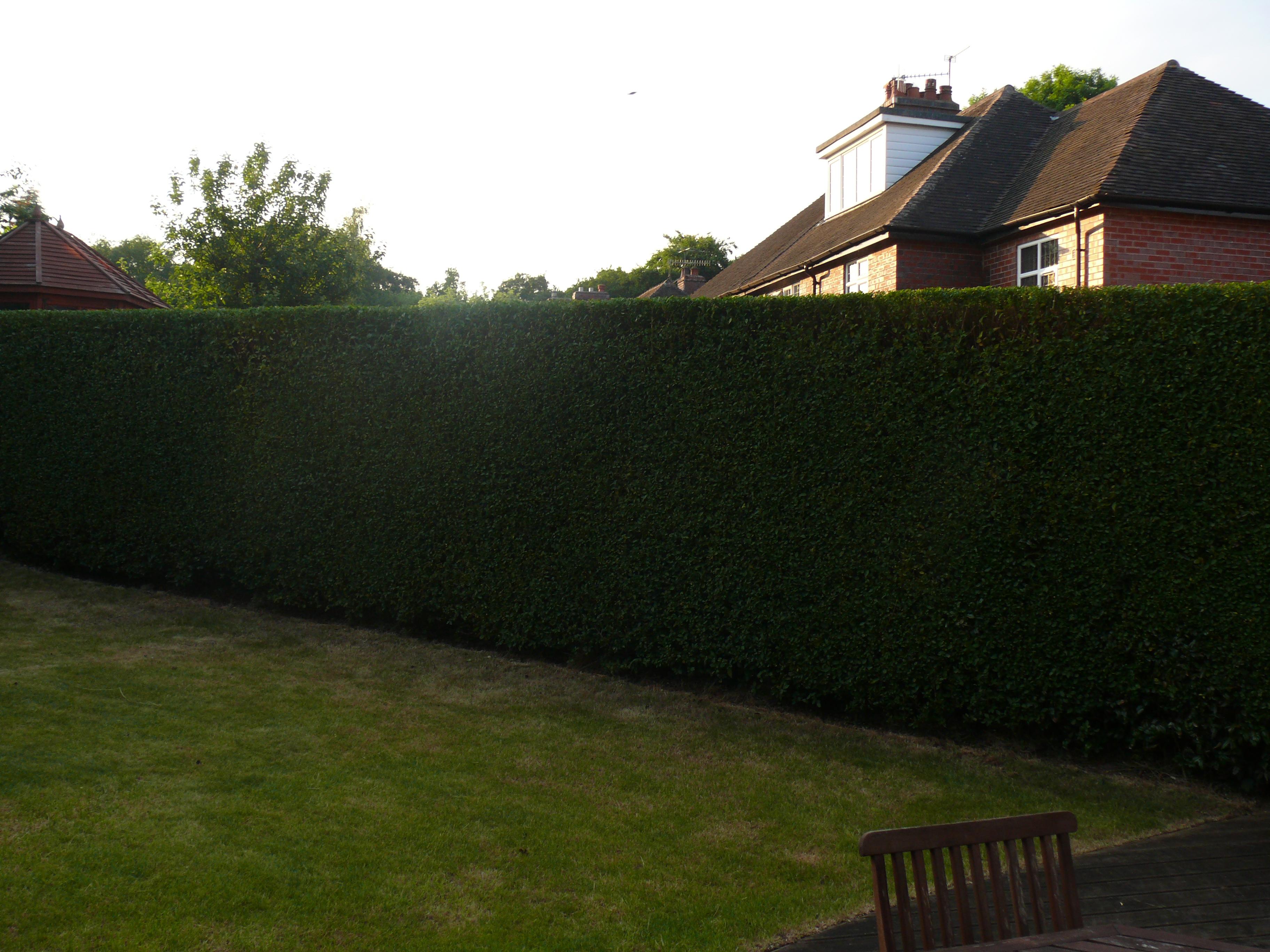 Hedge Cutting in Staffordshire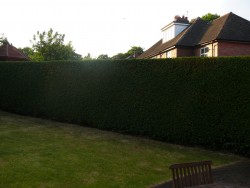 We carry out hedge cutting in Staffordshire. As a professional grounds maintenance company, hedge cutting in Staffordshire is a major part of the work we carry out for private and commercial clients.
When cutting hedges it is very important to use the right tool for the job. This is normally our professional petrol hedge cutter. These hedge cutters are extremely sharp, which is great for hedge cutting. For Box hedging we may use hand shears. Sometimes we even use a pair of secateurs to get the perfect finish.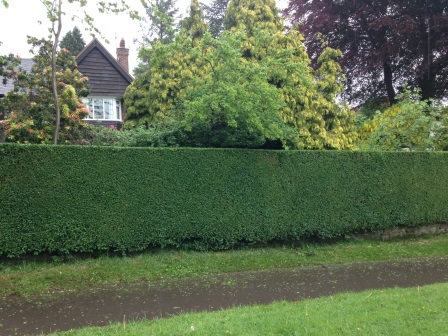 We find as a company having twelve men and having the correct tools for the job is very important. This means we can get more hedge cutting completed to a high standard within a given period of time. The amount of hedge cutting in this time is more than other companies or one man bands can achieve. This is due to our qualified staff members and professional tools. One of the reasons that we are often chosen for hedge cutting in Staffordshire by our client's is due to our expertise.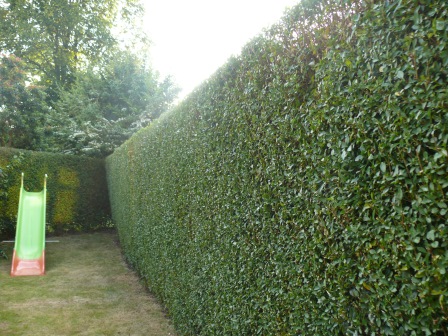 Depending on the hedge will affect the amount of cuts and when it will be cut. For example by careful trimming you can cut a Pyracantha hedge so you keep all the flowers and then berries. This means that not only does it look attractive. It also ensures that the hedge will help the wild life in the more harsh months. Some hedges if trimmed correctly can be allowed to flower e.g. a mixture of Hawthorn (Crataegus monogyna) and Prunus spinosa, look really pretty with their flowers.
So if you live in Staffordshire and need a price to get your hedges cut or just some advice on when or how to cut your hedges then don't hesitate to get in touch.