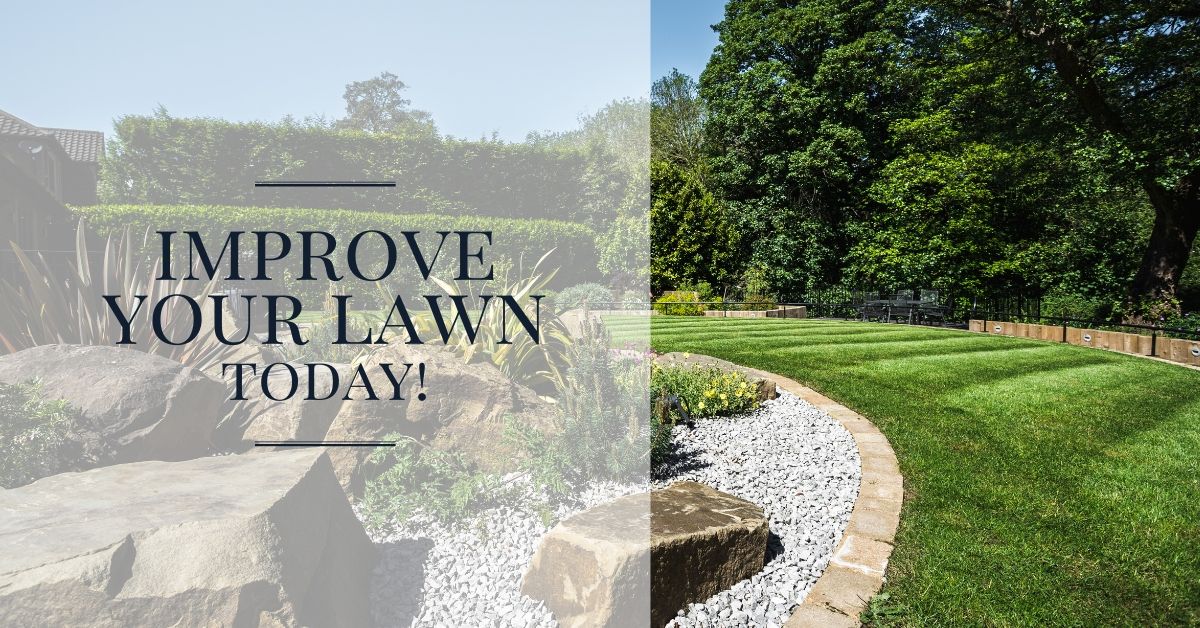 Improve Your Lawn – Today!
The lawn is the focal point of many gardens – and is the perfect place to sit out, let children, grandchildren and pets play and even enjoy a BBQ or a glass of wine on the long summer evenings. After a long summer, your lawn can end up looking worn, and then needing a lot of time to recover.
Ensure your lawn remains in the best health throughout the year:

We would recommend that you apply a Feed and Weed treatment to the grassed areas of your garden four times a year. The treatment is made up of potassium, nitrogen and phosphorus which should be mixed in different concentrations, to meet the lawn's needs at different times of the season. For example, a feed applied in summer should have more nitrogen and herbicide, to help the lawn grow, and remove any weeds; a feed in autumn should have moss killer included and higher phosphorus to ensure the lawn is best quipped to survive the frosts over winter.
Water Damage:
If your lawn has poor drainage, this can lead to complications with your lawn should it become waterlogged. This can be caused by your garden's topography (where the garden naturally rises and falls); extra guttering or land drains can help drive the water away from the lawn. If you wish to add additional colour to your garden, you may wish to create a bed specifically for water-loving plants that thrive in moist conditions (such as lily of the valley, Crinum lilies or different varieties of Iris).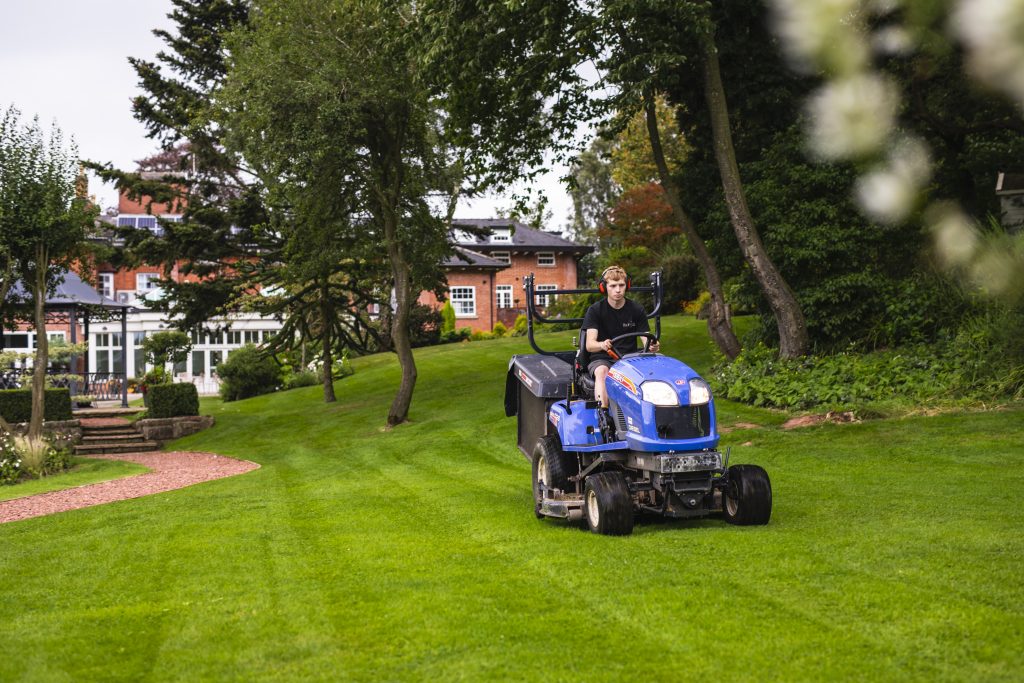 The other factor which can affect drainage is high levels of clay, soil compaction or layers of roots. Aerating the lawn can help to remedy drainage issues, and if your lawn is turning yellow after a heatwave, aeration can also help ensure the water can make its way down the roots of the grass. Your entire lawn should be aerated every couple of years (although any problem areas can be done more frequently!) While there are several aeration gadgets available, aeration can be done using a garden fork to create the small holes required to break up the soil and ensure that your lawn stays hydrated and healthy.