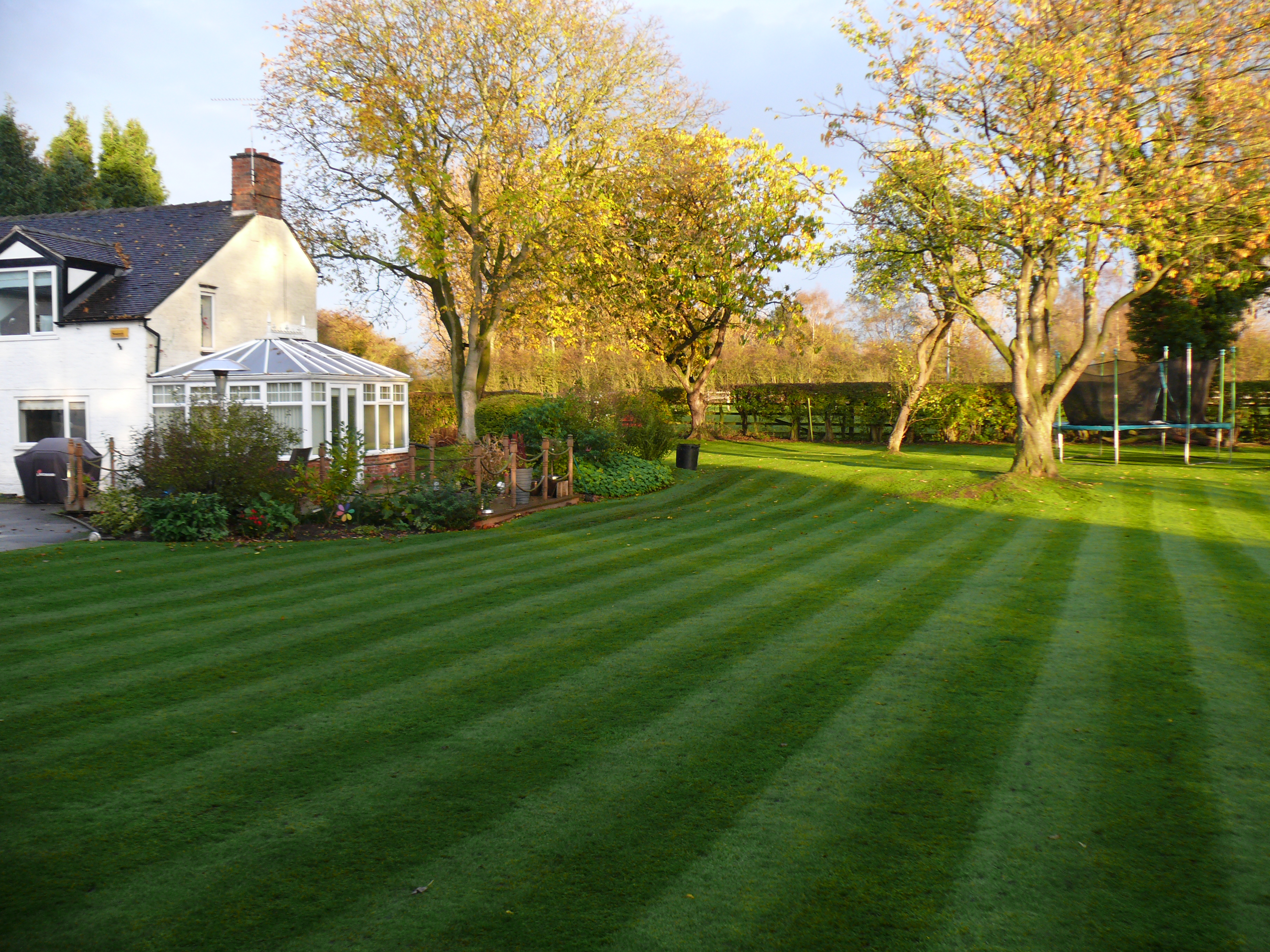 The 20th March was officially the first day of spring so that only way is up for us keen gardeners! Soon enough we will be sunbathing in the lovely warm sunshine as the days get longer and lighter. This also means that we will have more time to spend doing those jobs in the garden that we just haven't had time to do over the colder months.
It's time to dust off your lawn mowers – throughout the spring, your lawn growth will increase immensely
so there will be no taking it easy like during the winter! Regularly maintaining your lawn this spring will help to prevent your lawn from becoming worn and tired.
Giving your lawn a regular mow and edge will leave it looking very luscious and neat and tidy as we move through the spring. Also, it is important that your garden gets a regular feed and weed treatment. This helps to maintain the steady growth and bright green colour.
Top Tip – whilst carrying out jobs on your lawn make sure that you keep an eye out for diseases so that you can treat them straight away as soon as the problem arises.
Have you looked out into your garden and realised it needs a makeover this spring? If you are looking for an expert gardener to come out on a regular basis or maybe just even for a one-off visit then JHPS Gardens are more than happy to help you to achieve a fantastic looking garden!
Give us a call today to discuss your garden requirements and book a free consultation with our professional gardener Jason Harker who can give you advice and ideas for your garden. Call us on: 01782 396 168 or e-mail us at: info@jhps-gardens.co.uk. We look forward to hearing from you soon!