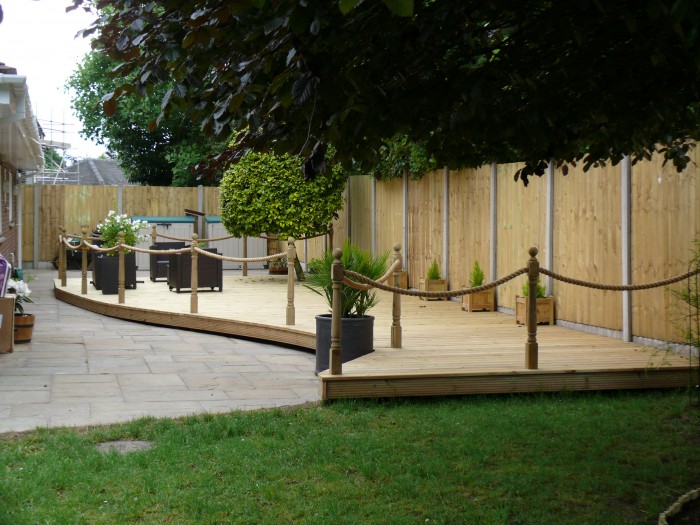 Landscaping in Baldwins Gate
As a company, we have been landscaping in Baldwins Gate since 1995. We are an award-winning professional grounds maintenance and landscaping company catering for both commercial and private gardens.
We pride ourselves on the quality of our work, our excellent customer service, and our horticultural expertise. Each landscaping job has specifications that need to be accomplished to the highest of standards, ensuring the customer is 100% satisfied with all the works completed. If you are looking for a company to carry out landscaping in Baldwins Gate, then we offer our qualified staff members and bespoke landscaping services.
Here at Blue Iris Landscapes, we aim to provide a bespoke landscaping service to create your dream garden. We can create a garden that is both practical and aesthetically pleasing. A garden you can spend many a summer evening relaxing in.
Do you feel as though your garden needs rejuvenating? Look no further. Within 48 hours of your site visit, you will receive a detailed quotation that gives you an in-depth insight into how we will carry out the work and our best price first time. Customers can also opt for a 3D CAD Consultation, providing them with a virtual walk-through in the garden of their dreams.
Once you are happy with the design and have signed off on the landscaping, our qualified and highly experienced team of landscapers can commence work on your garden. Our onsite and office team will be on hand throughout the process to answer any questions you may have.
To start your garden makeover, by having landscaping in Baldwins Gate carried out, contact Blue Iris Landscapes today! We are your local professional landscape gardener in Staffordshire.