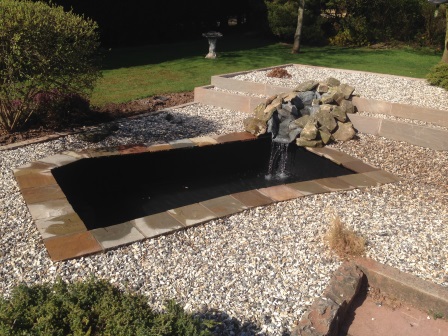 It is sometimes a difficult job, gardening just after the winter months. It's hard to get into gear again after a rest over the colder months. At Blue Iris Landscapes, we understand that gardening isn't everybody's cup of tea, but we know that most people like a nice, neat and tidy garden. So we are here to help you out! If you need any help or advice, please give us a call.
We have also gathered together a few of our March top tips for consideration over the next few weeks:
Spread the colour around your garden by lifting and dividing your overgrown or large clumps of perennials. This way, rather than being in one area, you will be able to ensure that all of the garden looks fantastic.
It's going to be warming up over the next few weeks so it's time to start thinking about removing your pond heaters as they will not be required as the weather gets better.

Disposing of waste in a compost bin is a lot more environmentally friendly. If you create a compost bin this spring and save all of your organic waste, it will turn into a compost which will be a free mulch which can be used to add nutrients to your garden.
Send Us Your Pics!
How are the spring flowers doing? We would love to see a picture of the things that have shot up in your garden over the last few weeks! Send all of your pictures into our Blue Iris Landscapes headquarters by emailing or tag us in your photos on Facebook. We look forward to seeing all that's growing in your garden this month!