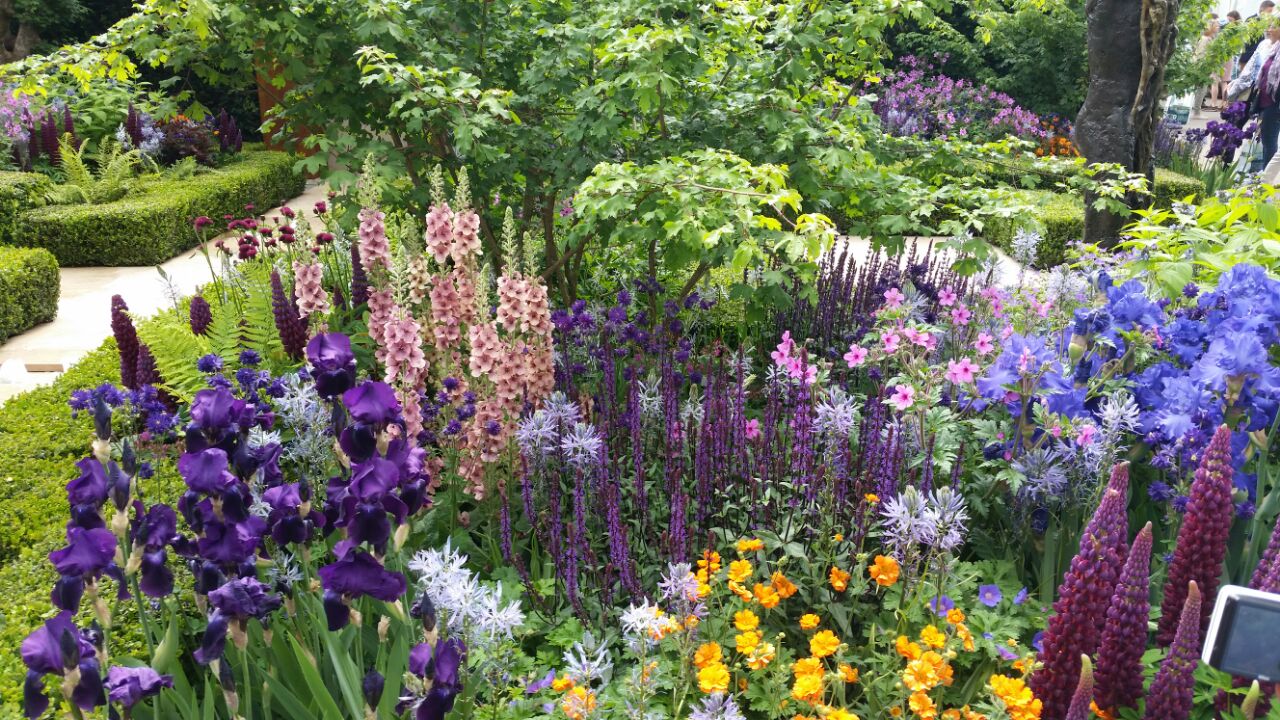 We are halfway through the year and we have been inundated with inquiries from customers looking to update their gardens.
Here at Blue Iris Landscapes we always take the lead from our client when it comes to designing the garden of their dreams. Whether that be creating a family friendly garden or transforming a space into an area of zen and calm. We also understand that inspiration can be difficult to come by, and because of this we like to keep our fingers on the pulse of what's hot for the current year.
So, what's happening in the 2018 garden?
'Grow Your Own'
The biggest and longest-lasting trend to emerge in 2018 is the 'Grow Your Own' garden. As a nation, we love getting out in the great outdoors when the sun does shine, and this tastes all the sweeter when it's accompanied by food cultivated from your own garden.
Gardens both large and small have the potential to be used to grow edible plants, fruits and vegetables. If you are really pushed for space, a window box planted up with different herbs can be an effective addition to any garden. On a bigger scale, you could try your hand at cultivating a vegetable patch, growing veggies such as potatoes, peas and broccoli.
Supermarkets now stock a plethora of exotic fruits and vegetables, but you can still have a go at growing your own exotic vegetables. Chilli plants are heating up our gardens this year, with varieties like jalapeno, feugo and the terrifyingly named Inferno chilli topping the charts in popularity.
The Secret Garden
Traditionally, fences have been the staple for creating a sense of privacy and adding boundaries to our gardens, but more of us are turning to plantings to enclose our gardens, and the result is stunning.
Screening plants are a great way of drawing the eye or blocking unsightly views. There is a range of options to suit depending on the size of the garden and the look and feel desired for the garden. Look at hedges, trees, grass, or bamboo for a range of options.
Wildlife Havens
It is a well-known fact that if bees were to become extinct then humans would follow shortly after. Now, more than ever, we are conscious of the importance of wildlife in our gardens.
Pollen-rich plants are favourable as they attract our all-important pollinators. Other additions such as a bird box, hedges, trees, and other foliage are great ways to attract hedgehogs and birds into your garden. Ponds are also an effective way to create an ecosystem of minibeasts in your garden.
If you're looking for inspiration for your garden, or if you've got some ideas that you would like bringing to life, contact us now!