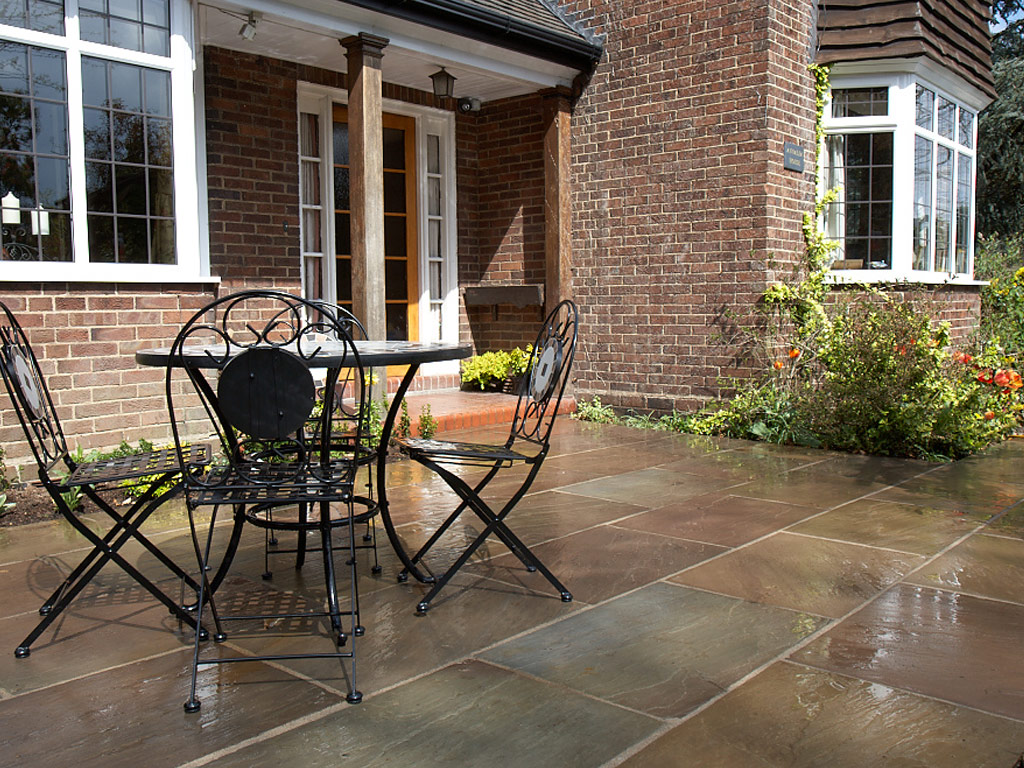 Landscaping in Blythe Bridge, Stoke-on-Trent
As a landscape gardener, we carry out many jobs for landscaping in Blythe Bridge, Stoke-on-Trent. Our clients come to us with specific requirements; whether this is to renovate a garden which has deteriorated, to create a new patio area or build a wall to create a safe driveway. Blue Iris Landscapes is the landscaping company for you!
Patio Area
The example photo above is a lovely landscaping example of a patio area we created in Blythe Bridge. For this particular job we were requested that the existing patio and paths be taken out as the existing stone flags were breaking up. As a result, the area was cleared of the existing flags. It was dug out and leveled. Hard-core was laid to give a solid base for the new Indian stone flags.
The Indian stone flags were then laid in a brick pattern and pointed up with a resin. As you can see from the photo it created a beautiful patio area to enjoy the summer days.
Landscaping in Blythe Bridge – New Lawn and Gravel Area
For clients garden photographed below, they had once had a nicely landscaped garden; however, it had deteriorated over the years. It was in much need of a revamp. Therefore to begin this landscaping in Blythe Bridge by clearing the site of rubbish and the old shed.

The garden was then leveled with new drainage being laid. A gravel area was created to the right of the garden. This was edged with tantalised timber, to stop the gravel migrating onto the lawn. To add interest to this area Indian Stone flags were laid in a random pattern.  New turf was laid in the rear and front garden. The borders in the rear garden were also planted up with a mixture of perennials, bushes, and one small specimen, adding colour and interest all year round.
Landscaping – Constructing Walls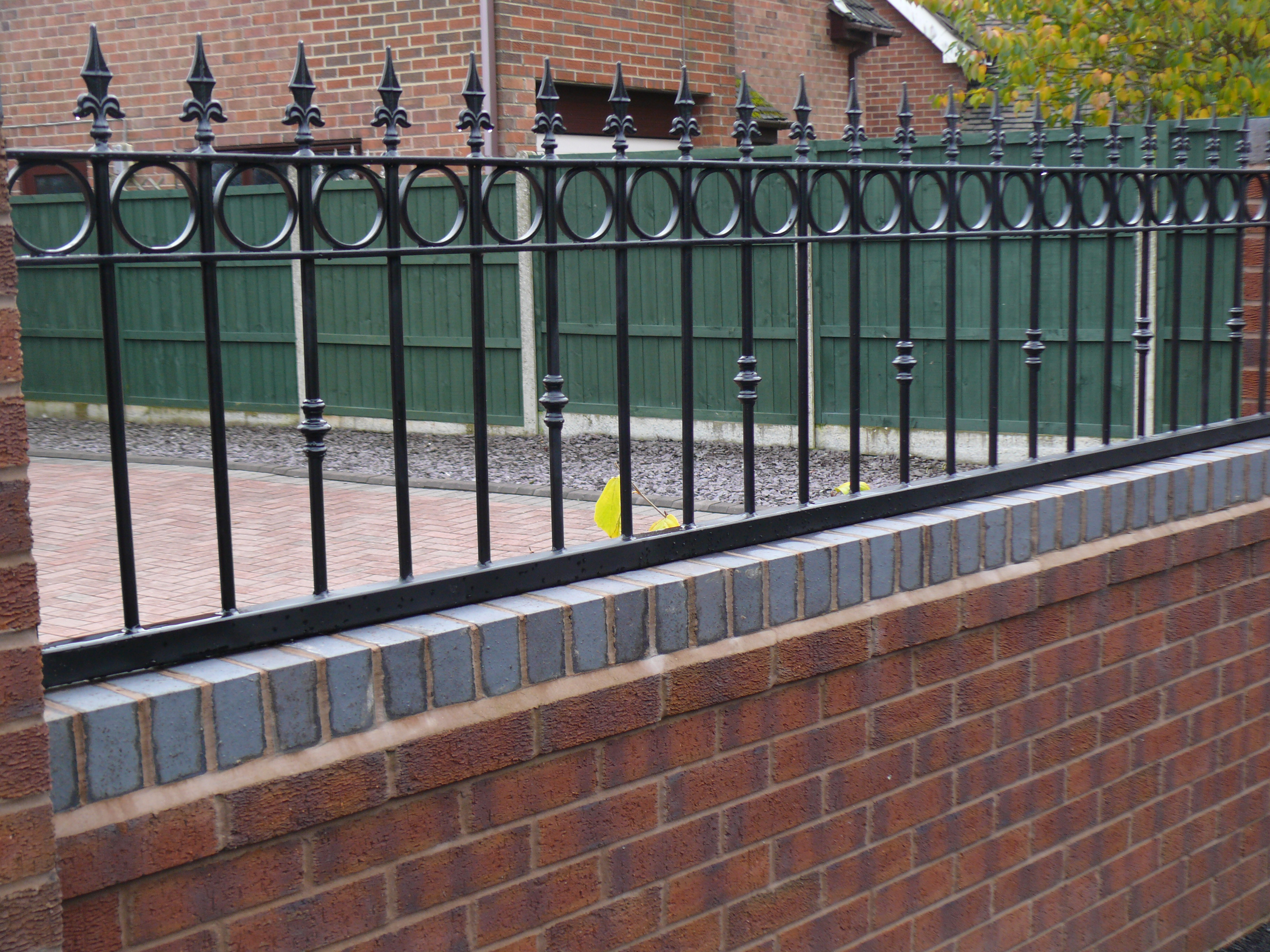 We also complete many jobs where we construct walls. These walls can be created from bricks, concrete blocks, wooden sleepers or stone. This all depends on the style you prefer or best suits the requirements of your garden.
As you can see from the example photo here, we constructed a new brick wall with blue engineering bricks as a soldier course. This wall was built with pillars so that galvanised fencing and gate could be attached.  This ensured their driveway was safe, secure but still looked pleasing to the eye.
We build many walls in various styles, lay patios in stone or decking and lay many new lawns for our clients. So if you are looking to have landscaping in Blythe Bridge completed, contact us today! We are your local professional landscape gardener for Blythe Bridge, Stoke on Trent.
All of the above clients were very happy with the result of their landscaping; visit our testimonials page to learn more about what our clients say about us.